About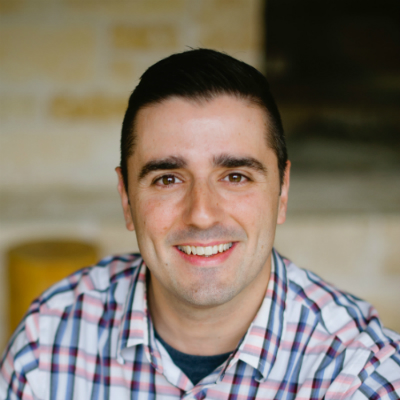 I'm a software developer working remotely for Chargify. I work mainly with Ruby on Rails and Javascript. I have a micro-podcast. I live on Long Island, New York, with my wife, our children, and our dog Ruby.
Notable Projects
Sole developer for TalentSoup, a marketplace connecting talent (actors, actresses, models) with producers of advertising imagery. Built using Rails (from 2.3 to 3.2), MySQL, Apache + Phusion Passenger. This was the first big app I built with Rails. I learned how to manage a growing codebase, implement subscription billing (using Chargify of course), use S3 for photo hosting, and set up Graphite + statsd for analytics. In addition, I was responsible for all server and database administration.
Built for TalentSoup. A project management app for photo producers. My first attempt at a multi-tenant architecture (ala Basecamp). Similar stack to TalentSoup (Rails 3.2, MySQL, etc.) but running on nginx instead of Apache.
I love reading, and collecting quotes. The highlighting feature on the Kindle is nice, but there's no API to get at your own highlights, so I built a Ruby gem to scrape Amazon's Kindle site for my highlights.
Previously, components (think subscription "add-ons") could only have one set of prices. With component price points, merchants can have multiple sets of prices for the same component. For example, they can have an "MSRP" set of prices for Widget, and a "Wholesale" set of prices for Widget. All revenue, for both of Widget's "price points", would be reported under the Widget component. This gives merchants more pricing options with less overhead, since they don't need to create a different component for what is essentially the same service, just to achieve pricing flexibility. In addition to leading the project, my work on this feature was mainly in the back-end: reworking the data model and component cost calculators, cleaning up code that no longer made sense given the new data model relationships, and ensuring backwards compatibility with the API. I did a little bit of the React front-end as well.
Gives merhcants insight into the performance and efficiency of dunning strategy. We hooked into the dunning lifecycle to generate data, which was then persisted into Elasticsearch. When viewing revenue retention analytics, that data is read back out by Rails and turned into props for the ReactJS front-end. I worked mostly on the Rails and Elasticsearch pieces of this feature, with a small bit of React.
Gives merhcants insight into their MRR (monthly recurring revenue). We hooked into relevant events in Chargify to generate MRR data, which is then persisted into Elasticsearch. When viewing MRR analytics, that MRR data is read back out by Rails and turned into props for the ReactJS front-end. I worked on the entire "stack" for this project: Rails, Elasticsearch, and React.
Allows merchants to configure the webhook events each endpoint receives, individually. The previous implementation had one list of subscribed webhook events, and each webhook received the same events. My first production ReactJS code.
Enhanced Chargify's existing Shopify integration by adding the ability for Chargify to automatically create new Shopify orders for merchants whenever a new customer signed up to a plan, or their subscription renewed. This was accomplished with a combination of Chargify's own webhooks and Shopify's Orders API. The integration is a separate app that, when enabled for a merchant, would receive webhooks whenever a Chargify statement was settled for their site, and then enqueue them for processing. Once processed, the webhook data would be transformed into the body of a proper Shopify Order, and created via the API.
An internal API and external interface that allows Chargify admins to send notifications to merchants with various levels of granularity (e.g. "send this message to all admins of Acme Online") or ("send this message to the owner of every site in the Chargify database"). Useful for communicating things like problems with subscription processing, new features, or upcoming API changes.
Gave merchants a UI for managing metadata for a given subscription. A lot of Javascript, which I enjoyed writing.
Chargify Gateways
Added support for the Cybersource and Chase Paymentech gateways. This involves working with ActiveMerchant.
A dashboard designed to show the sales volume for merchant's products and components over time. This was my first time working with Elasticsearch in a non-trivial context.
Sensus Divinitatis News
Essentially a Hacker News clone for the Christian community to discuss trends in theology, apologetics, and church planting. Built with Rails 3.2. The fun parts about this app were implementing a time-based ranking algorithm, and writing code that "posted back" to blogs that were submitted to SD News.
The love of craft beer taken a little too far. Homebrewing is a fun hobby, and has certainly enhanced my enjoyment of beer.